Pneumatic seals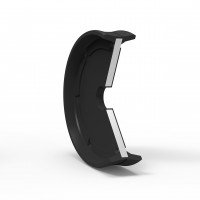 Pneumatic seals are designed to prevent compressed air from leaking through leaks in pneumatic systems.
Pneumatic cylinders are widely used in mechanics, when small efforts are required at high sliding speed with reciprocating motion. Sealing elements are one of the most important parts of these cylinders.
Sealing elements are made of materials that can change shape when a force is applied and can return to their original shape when this force disappears. In this regard, the sealing elements are made of elastomers, thermoplastics or thermoplastic elastomers (elastic materials).