Auto Suppliers Limited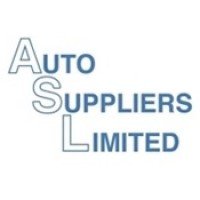 Auto Suppliers Ltd are specialists in Power Steering Seals and are a leading supplier of Hydraulic Power Steering Rack, Box and Pump Remanufacturing Kits.
We also supply Automotive Replacement Parts for classic and modern vehicles including Seals, Mountings, Rubber to Metal Bondings and Hoses.
Our range of over 10,000 items also includes steering parts such as: Electric Steering Parts, Rack and CV gaiters, Tie Rods and Power Steering Pumps (ZF, LUK, TRW and Saginaw).
We always aim to provide original equipment parts or, where these are not available, the very highest quality aftermarket alternatives. As a parts distributor it is important to maintain levels of stock to enable us to provide an overnight delivery service to our UK customers and a prompt despatch service to our overseas clients.
Auto Suppliers Limited was formed in 1988, primarily as a supplier of aftermarket parts for classic cars such as Jaguar, Triumph, MG, Land Rover and Reliant.
In 1992 we started to supply power steering seals to the remanufacturing industry and developed a range of kits for power steering racks, boxes and pumps which led to a substantial growth in the company's turnover.
In 2000 we added cooling/radiator hoses to our range of replacement parts.
Growth in these areas has continued and additional product lines have been added such as rack gaiters, tie rods, CV gaiters and pumps (electric and hydraulic).
Auto Suppliers Limited currently has fifteen members of staff and a worldwide customer base; we regularly attend several industry shows that include Automechanika in Frankfurt, the APRA Big R Show and ReMaTec in Amsterdam.